CONTACT INFO:
Seller: Scott Pilkington
Location: Monteagle, TN
eMail: scott@pilkguns.com
Phone: 423-774-6070
1968 Ultra Van #350 – $14,500 (Monteagle, TN)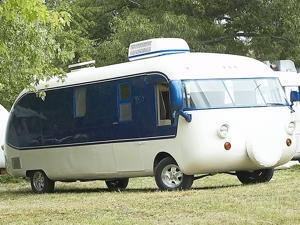 With much regret I am offering up Ultra Van #350 for sale. Circumstances beyond my control have forced me to this decision. I have owned it 21 years.
In many respects it is one of the best coaches in the club, in the top 6 or 7 I would guess. But there at things that may not be someone's cup of tea. For instance, the interior has basically been stripped to act as hauler of commercial goods for the last decade or so. But that can also serve as the perfect start for you to do the interior you want.
It will include a complete extra sets of engine, differential and transmission. The two separate power trains have over $4K invested in each of them. Will also include many NOS Corvair and Ultra spares, to include windshields.
Update April 2016: At this point there are some odds and ends that need done, to get it roadworthy. It has mostly sat the last few years (under cover!) so I would need a few days to get it where it needs to be. Drivers mirror glass is broke, the dash is out, my ceiling cover did not last as expected ( nothing major, but needs done.)

Current price is $14,500
Would consider trades of firearms or some sort of late model vehicle.
This page last updated April 11, 2016