CONTACT INFO:
Seller: Tony Shipman
Location: Ontario, Canada
*Delivery Available*
Phone : 613-925-1088
1967 Ultra Van #256 (Ontario, Canada) - $8900 USD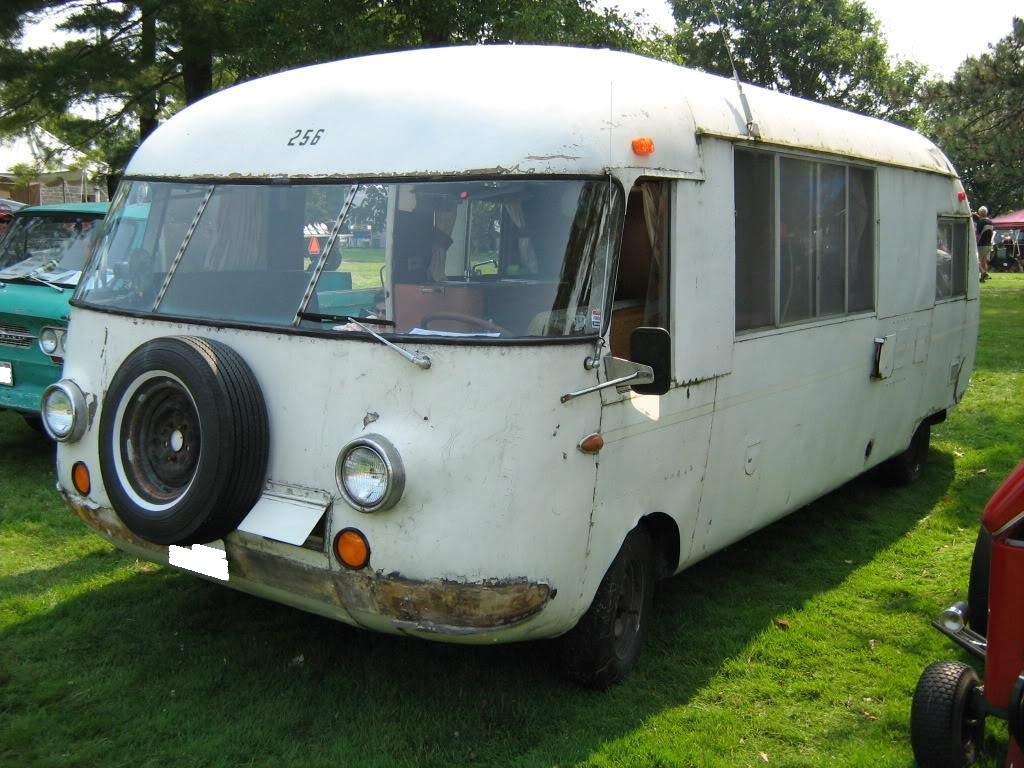 1967 Corvair Ultra Van #256 – $8,900 USD  (Ontario, Canada)
Ultra Van #256 has the cherry interior with a settee sofa under the large window, front bench seats, and removable front table. It has the optional front spare tire mount, trailer hitch, and very cool propane interior lamp. Also has a custom fresh air vent, self-cancelling turn signals, and reinforced rear trailing arms. Windshields are in usable condition.
I replaced the master cylinder, wheel cylinders, brake hoses, brakes and fixed the turn signals in 2008. For 3 years, I took it to local car shows and drove it like one would an everyday vehicle, before I removed the used power-plant that I had installed to get it running. I will re-install the used power-plant (including rebuilt carbs) back in the coach, change all fluids and filters and get it running once more before it is delivered.
Comes with Clear Title, a New Ryerson Manual, and a 1 year UVMCC Club Membership.
Running with used power-plant, Sold as is.. $8,900 (USD)
Option: An extra power-plant is available for rebuilding.
As with any 50-year-old vehicle, I recommend that you get a licensed shop to look it over and inspect everything before putting this vehicle on the road.
* Delivery is available, in the contiguous states and parts of Canada, price TBD
Can also provide additional mechanical work, price TBD
This page last updated January 12, 2021